Monday February 12, 2018
By Erin Hiatt
News
On January 22, 2018, Vermont's Republican Governor Phil Scott signed bill H. 511, making Vermont the ninth state to legalize adult-use marijuana and the first state to legalize via the legislature. H. 511 allows for adults 21 and over to cultivate two mature plants and four immature plants at home and possess up to one ounce of flower or five grams of hash.
Even though this marks a significant moment in progressive cannabis reform in Vermont, the new legalization bill does not establish a regulated commercial marijuana industry as seen in other states like Colorado or California.
That means no recreational dispensaries will be opening their doors on July 1st when legalization takes effect. However, Governor Scott has established a commission to research if a tax-and-regulate system would be good for the state.
Regardless of how the implementation plays out, this is a great moment for the cannabis legalization movement that will undoubtedly fuel the flames of more progress to come. To help you get up to speed with Vermont's new cannabis laws, let's take a look at some key points.
Things to Consider
While there has been a lot of excitement about the signing of H.511, some people are saying "not so fast." One of those is Allen St. Pierre, the former Executive Director for the National Organization for the Reform of Marijuana Laws (NORML) and current VP of Advocacy and Communications at Freedom Leaf.
"Let's be clear," he wrote for Freedom Leaf. "The national headlines are incorrect. Vermont did not actually legalize cannabis this month. The Green Mountain State only enhanced its current decriminalization laws." Previous to H. 511, at-home cultivation was allowed only for medical purposes, and possessing an ounce of cannabis could get you slapped with a $200 fine.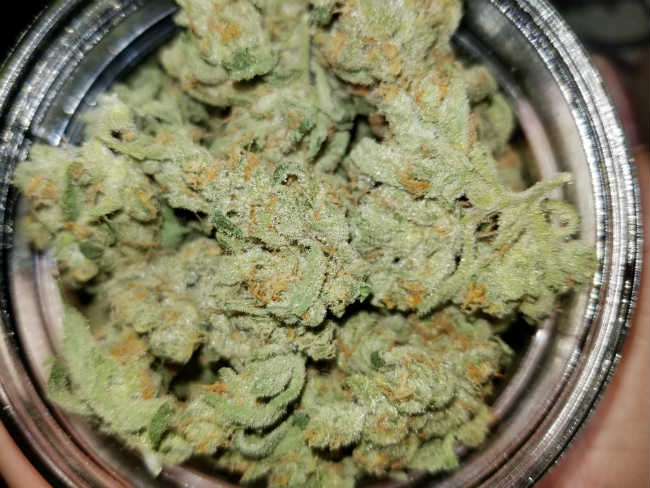 You won't be able to purchase cannabis from a recreational dispensary in Vermont just yet.
And while Vermont is the first state to pass cannabis legalization via legislature rather than ballot, as mentioned above it does not create a legal marketplace. No taxes will be collected, there are no testing requirements, and importantly, the black market and the subsequent legal troubles like arrests and jail time will remain in place, which disproportionately hits communities of color despite the fact that whites and minorities use cannabis at approximately the same rate.
The Path to Legalization
Followers of Vermont's path to legalization are probably aware of the extended process it took to finally ink H.511. For those who don't know, a previous iteration of bill H. 511, S. 22, was put on Governor Scott's desk in May 2017 and was vetoed.
Although S. 22 did not pass, Governor Scott said he would be open to signing a new bill if some changes were made to the language. So, members of Vermont's legislature went to work and created what would eventually become bill H. 511.
Governor Scott signed H.511 "with mixed emotions," but he believes that "what adults do behind closed doors and on private property is their choice, so long as it does not negatively impact the health and safety of others, especially children."
Despite Scott's misgivings, it still flies in the face of recent moves made by drug war crusader Attorney General Jeff Sessions, who recently rescinded the Cole Memo, an Obama-era memorandum that allowed for some level of protection for legal cannabis businesses adhering to state law.
The unique makeup of H.511, which allows for recreational consumption without providing a legal marketplace, may encourage Vermonters to keep cannabis use within state borders rather than bringing legal weed back from Massachusetts or Maine once their recreational markets open up – still a federal offense.
Room for Improvement?
Though Vermont's new law is extremely limited, Governor Scott created a commission to examine the potential for a legal marketplace that will also examine drug education for youth and highway safety initiatives. The panel commissioned by Scott to evaluate a commercial market in Vermont is slated to report back in December, 2018.
Scott may be feeling the pressure as Vermont looks at the cannabis landscape surrounding them. Massachusetts and Maine are both legal states, as is their neighbor to the north, Canada. In the Northeast, New Jersey's new governor, Democrat Phil Murphy, included cannabis legalization as part of his campaign, and recently, signed an executive order making it easier for New Jersey residents to utilize the states' limited medical marijuana program.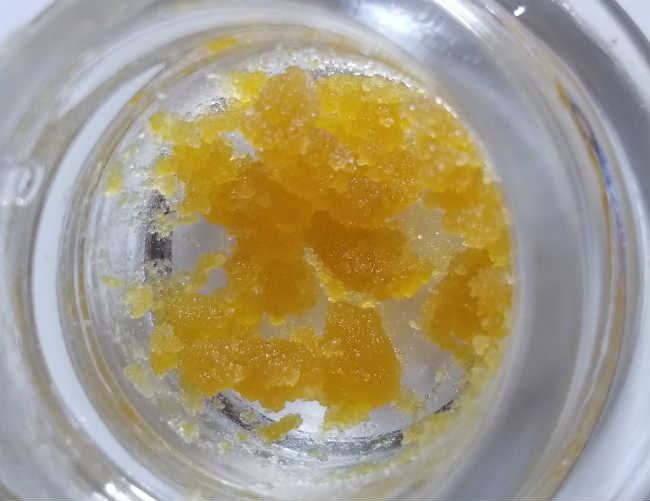 A commercial cannabis industry would allow easier acces to concentrates, which are in high demand these days.
Even New York's Democrat Governor Andrew Cuomo, heretofore very resistant to cannabis legalization, only reluctantly allowed for one of the most limited medical marijuana programs in the country. He, too, may be reading the writing on the wall since he recently said he plans to appoint a panel to look into cannabis legalization in the Empire State.
As with most early legalization efforts, there is always room for improvement. If Vermont can figure out a way to tax and regulate a commercial marijuana industry, they may be in prime position to join in on the economic boom that several other states are experiencing.
Legalization Overview
Vermont's new law will take effect on July 1, 2018, and here's what you need to know:
What's Legal?
H.511 allows for adults 21 and older to possess up one ounce of flower and up to five grams of cannabis concentrate (or hashish as the law states). Adults will also be allowed to cultivate two mature, or flowering, plants or four immature, non-flowering plants. They must be secured, accessible only to the owner and not visible to the public.
Keep in mind that grows are limited to dwellings, not how many people live within them. So, if four adults live in a home, they are still only allowed two mature plants or four immature plants.
What's Illegal?
As touched upon previously, Vermont's legalization law does NOT allow for commercial cultivation or sale, meaning no retail dispensaries will be opening on July, 1st.
The law also prohibits at-home cannabis extractions made with solvents like butane or hexane. Personal chemical extraction is a crime punishable by two years/$2000 to five years/$5000, penalties that are certainly not worth the risk.
On the subject of at-home activities, it's also important to note that landlords can ban possession and use of cannabis or develop guidelines that prohibit such acts on their properties. Similarly, employers do not have to accommodate cannabis possession or use in the workplace, and they can adopt policy that prohibits cannabis use in the workplace.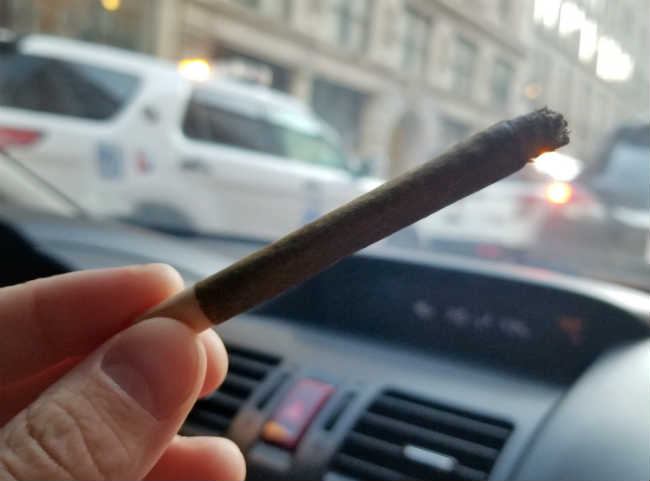 Driving high is a punishable offense, always take an Uber, Lyft or cab if you've been consuming!
As seen in other legal states, driving under the influence of cannabis is also illegal. Vermont's new law is no different, following DUI and open container laws similar alcohol. A passenger or driver may not have an open container or use cannabis in a motor vehicle. Secondhand cannabis smoke in a vehicle will be considered "consuming," and therefore subject to penalties. However, cannabis can be used in a vehicle-for-hire, like a limo or tour bus.
Some other actions that are illegal and prohibited are:
Consuming cannabis in a public place
Consuming cannabis in any public space like a park, street, sidewalk, public accommodation, and any place where cigarette smoking is prohibited could draw a civil penalty and a fine from $300 to $600
Consuming cannabis on school property
Consumption or possession of cannabis by those under 21 years of age or older
Underage cannabis possession holds the same penalties as underage alcohol possession; a significant fine and driver's license suspension
Possessing over the legal limit
Selling cannabis
Please note that these are just some of the actions deemed illegal under Vermont's new cannabis laws. For a full list of what adults can and cannot do, please consult the full text of bill H. 511.
Legal Ramifications
While H. 511 removes criminal and civil penalties for persons 21 years or older in possession of one ounce or less of cannabis or five grams of hash, there are still legal penalties one may face if they choose to break the new law.
In fact, the new law maintains steep penalties for possession above the legal limit and for selling cannabis, among other things.
Most notably, the civil and criminal penalties for possession of large amounts have been modified. A first offender will be offered a drug diversion option, along with a $500 fine and six months in jail. Second and subsequent offenses may bring a fine of up to $2,000 and a two year prison sentence. Personal possession of more than one pound of cannabis, more than six flowering plants or twelve non-flowering plants, and more than 2.8 ounces of hash merit a prison sentence up to 15 years and draw a $500,000 fine.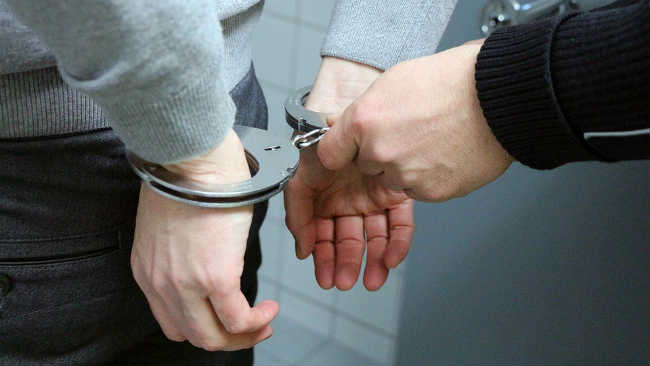 Even though cannabis will be legal in Vermont, there are still laws in place to penalize those who don't abide by the rules.
photo credit
Selling cannabis is also an extremely punishable offense, especially to those under the legal limit. Distributing cannabis to a person under 21 years of age could merit two years to five years in prison and a $2000 to $10,000 fine. In fact, the law also creates a special category for those selling cannabis to minors, so long story short, don't do it.
Takeaways
Although there is room for improvement, Vermont's legalization of cannabis is still a major moment in cannabis history. As the first state ever to legalize through an act of lawmakers rather than voter initiative, hopefully more states will develop similar paths to legalization.
Only time will tell how Vermont's legalization of cannabis will play out. One thing is for sure though, it will be exciting to see what's to come. So, congratulations to Vermont, you did it! Kind of. Here's looking forward to the commission's findings in December 2018.
---
What do you think of Vermont's legalization of cannabis? Which state do you want to see legalize next?
Photo Credit: Mobilus In Mobili (license)