Tuesday February 13, 2018
By Andrew Ward
420 Culture
One view that increasingly unites New Yorkers across the state is their want for marijuana. Today, 62% of New York state residents want cannabis legalized. Meanwhile, New York's bordering states, Massachusetts and (rumored to legalize soon) New Jersey, are tempting New Yorkers with legal options in their states.
All the while, consumers wonder what will happen next in New York.
New York's burgeoning entrepreneur and advocacy groups show a positive sign for the state's marijuana culture. On the other hand, New York City's race and arrest issues persist despite decriminalization. Today, the cannabis culture is strong even though the future remains unclear.
The Most Cannabis-Friendly Areas of New York City
In New York City, the rule for marijuana is simple: don't be obvious about it. Across the five boroughs, New Yorkers smoke from vaping on the Staten Island Ferry to eating edibles in Central Park. In a city where subway slashings and terror attacks are always a possibility, marijuana isn't the most pressing priority for the police.
Smoking is even fine as long as it isn't blatantly obvious (i.e., don't smoke in front of a police officer).
When it comes to buying, the black market reigns supreme for now. Consumers are encouraged to buy from a trusted supplier – and finding a connection in the city isn't difficult. Most cannabis enthusiasts will either connect through a friend who knows a supplier or go through the supplier themselves. Though, chance meetings have occurred. For example, sketchier entrepreneurs have been known to hand out business cards and samples. Proceed with caution, though some can work out.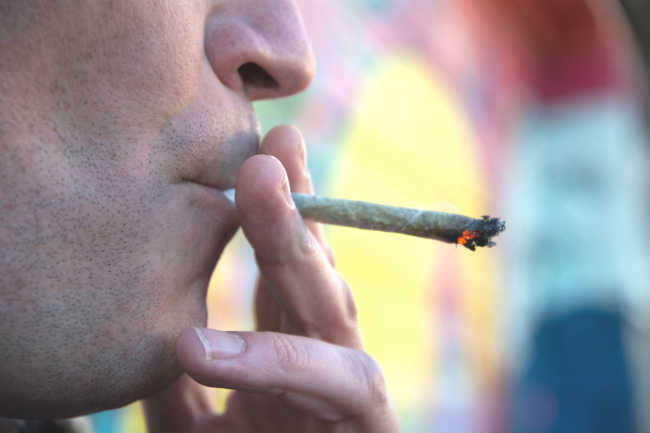 Smoking cannabis in New York is mostly tolerated by law enforcement.
One New York City resident, who wished to remain anonymous, told PotGuide that they rely on a friend who has a supplier through their job. Before this, our source had another connection that supplied large orders. This arrangement turned sour after a change in management led to a client being robbed of $1000.
Our source also confirmed that "Typically out at bars, clubs and festivals everyone who smokes is extremely friendly...just people sharing and having a good time. Security can be rough in some places [like popular clubs] and completely lax at more underground things in Brooklyn."
Unfortunately, New York's history of racially biased policing continues today with marijuana, despite the city decriminalizing small amount possession.
As VICE notes, mainly Latin (East Harlem, Manhattan) and black (Crown Heights-Lefferts Gardens, Brooklyn) neighborhoods have seen arrests decline with summonses filling the space. However, white neighborhoods like the Upper West Side and Park Slope never saw high arrests. Now, summonses are slightly on the rise, but still far behind communities with large numbers with people of color.
The Future of New York's Cannabis Scene and Program
New York state recently took steps to repair its medical marijuana program, often cited as one of the most restrictive in America. This included the program initially omitting symptoms like chronic pain and PTSD. The conditions were recently added after the state reviewed its plan. However, with New Jersey potentially legalizing and Massachusetts already legal, the state may need to accelerate its program or risk losing millions in revenue. After years of sagging performance, enhancements to practitioner registration and patient access may fall short unless adult use is legalized.
Meanwhile, cannabis groups are forming across the state. CannaGather represents the city's largest networking community.
Founder Josh Weinstein set out to create an analog to New York Tech Meetup for the cannabis space, noting the industry as a financial opportunity for entrepreneurs that could yield massive macroeconomic benefits including tax dollars to support social services.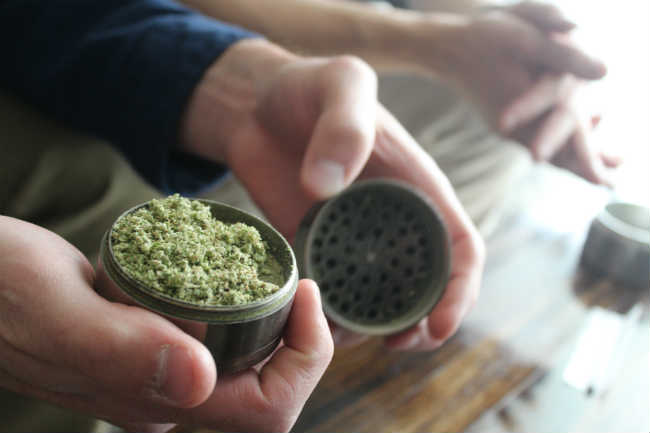 With a medical market that's lacking, recreational marijuana may be the key for better access to cannabis for New Yorkers.
CannaGather helped prove this potential and the diversity of the space. "The industry is as varied as it is diverse. Investors, growers and professionals span across age, religion and gender." Since launching, CannaGather has amassed over 2,400 members with monthly events drawing over 150 attendees and industry leaders each time.
The group brings many into the fold, like community outreach leader Rani Soto. As a cancer survivor and lifelong resident of nearby Hoboken, NJ, Soto asked himself how he could get involved as a patient and advocate in December 2016. The financial advisor by trade was blown away by opportunity. "I had no idea of the number of industries in this industry that were available. There is so much opportunity to do whatever you want."
Kym Byrnes also leads community outreach at CannaGather. She notes the cannabis community's evolution over the years to "advocate to destigmatize the 'stoner' mentality." She notes attendees including doctors, lawyers and even NYPD officers.
New York and the city's cannabis community appears stronger than ever. The underground is becoming mainstream, and becoming entrepreneurs and advocates. While the people learn and grow, the question is will the state and city follow suit?
---
What are your thoughts on New York cannabis culture? Would the state benefit from legal cannabis?
Photo Credit: Sam Valadi (license)