Telluride | Marijuana Travel Guide | Winter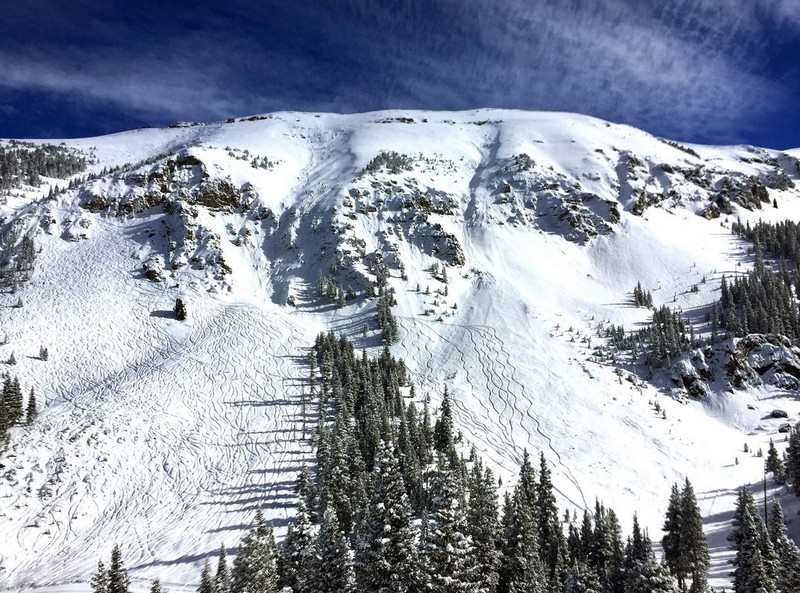 Photo Credit: snowboardguides.com
Tucked into a box canyon and surrounded by rugged mountain peaks, Telluride boasts both natural beauty and authentic mountain character. It's an unpretentious mountain town with a noteworthy role in American-West history.

What was once a silver mining camp is now a popular travel destination with promises of snow, ski, and slopes. But there's so much more to Telluride than just that. The Victorian-era homes, the authentic mountain boutiques, delicious world-class cuisines, and the marijuana-friendly ambiance are but just a few of the treasures to be discovered when traveling Telluride.
What to Do
When in Telluride, be sure to hit up these exciting events and activities this winter.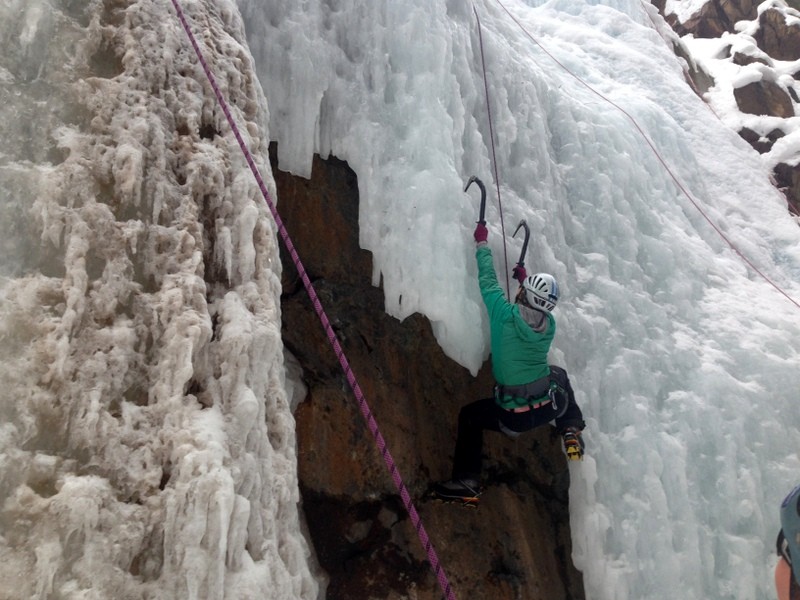 Photo Credit: Adventurejay
Where to Buy Marijuana
Telluride offers four dispensaries -- three of which are dual (both medical/recreational), and one that's recreational only. Each dispensary offers a variety of products, while delivering quality service and products. Note that out-of-state residents (and Colorado residents alike) are allowed to purchase up to 1oz of product in a single transaction.
Here are the marijuana dispensaries in town:
Telluride Bud Company is a family owned and operated dispensary. Located in downtown Telluride, this specific shop was one of the first recreational dispensary to open in the country back in January 2014. Since then, they've grown into a place known for quality products and service.

Delilah offers potent, organically grown medical and recreational marijuana. With over 30 strains to choose from (that are all hand trimmed), you'll be blown away by their shop, service and of course, products. Stop by seven days a week to say hi.

Telluride Green Room is a highly respected medical dispensary, focused on quality product for great prices for a variety of medical illnesses. At the shop you'll find flower, concentrates, edibles and a very friendly staff who will be able to help you with all of your canna-needs.
Where to Stay
You won't be hard-pressed to find a plethora of lodging options at Telluride. From luxury, to rustic, to authentic mountain styles, you can easily find something by way of hotels, condos, town homes, and more. But in terms of 420-friendly lodging, your search just got a bit narrower.
We recommend finding an AirBnB or VRBO rental service that allows cannabis use either in unit or at least on premise.
Where to Shop/Arts
Telluride is known for its unpretentious and authentic mountain ambiance. Experience this casual and welcoming vibe by visiting the suggested destinations and events.
Head over to the Mountain Village to find local Telluride wares. Expect authentic mountain fashion boutiques, Telluride-themed gift shops, and resort souvenir stores. There's something for everyone and it's all situated in a cozy, mountain town ambiance.

If your winter getaway conveniently falls on a first Thursday of the month, be sure to visit Telluride's First Thursday Art Walk. The Telluride Art Walk is a festive celebration where local artists come together to showcase their work. It's an ideal evening event for art lovers, locals, and tourists.

Hit up the Telluride Arts Holiday Bazaar to shop handmade goods from local artists and artisans. This one-of-a-kind experience is a Telluride holiday tradition featuring a wide variety of fine arts, handmade crafts, and artisan foods local to the Telluride region. With almost 50 local artists and artisans participating, it'll be easy to find something quality, delicious, and unique to experience firsthand.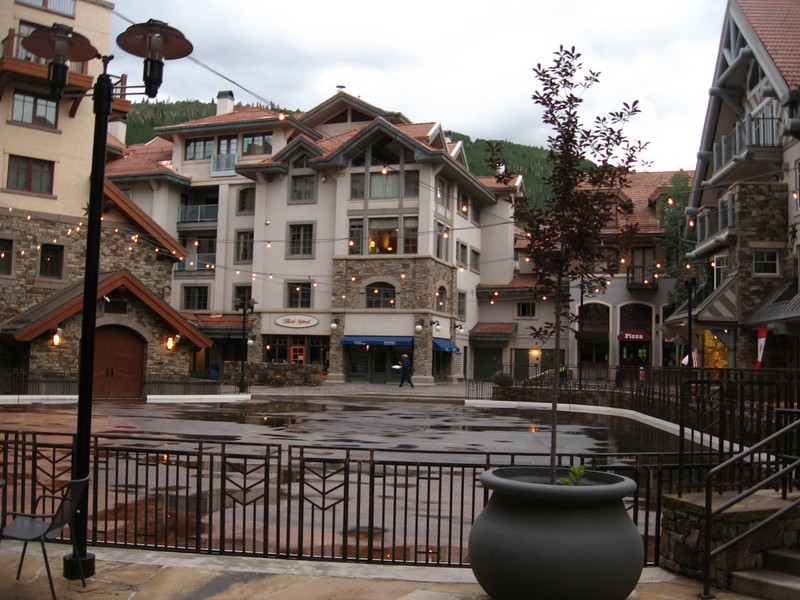 Photo Credit: Ken Lund
Where to Eat
Telluride is not short on great food. Whether your tastes prefer comfort stylings, fusion findings, or gourmet affairs – rest easy knowing that there's something to satisfy every taste palette.
For a truly unique dining experience, head over to Telluride's flagship restaurant, Allred's. Located at the top of the gondola, this on-mountain restaurant offers incredible mountain views at every turn. Prepare for an evening of fine wines, handcrafted cocktails, and innovative menus. Expect sustainably sourced elk, lamb, steak, and seafood entrees. And for the vegetarians, happily find a fresh array of local vegetables and salad options.

Locally sourced ingredients come together to create delicious fusion cuisine. Head over to Telluride's Cosmopolitan restaurant to find a relaxed and contemporary environment, craft cocktails, and Asian-inspired fare like Grilled American Kurabota Pork Tenderloin ($28) and Vegetable Ramen ($24).

Whether you're planning for a hard day on the slopes, or a long car ride back to reality, be sure to fuel up at The Butcher & Baker Cafe for either event. Located in downtown Telluride, this casual, modern hotspot focuses on fresh and organic comfort foods. Stop in for decadent desserts, gut-busting sandwiches, yummy-yet-healthy salads, and much more
Nightlife
Telluride is known for its small, authentic, and intimate mountain-town ambiance. While you won't easily find big, booming nightclubs, it won't be hard for you to find a good time.
The Last Dollar Saloon is a local favorite dive bar. Come to enjoy a wide variety of beers, down-to-Earth conversations, or a fun après ski after a long day on the slopes. Be sure to take a turn on the Big Buck Hunter game while you're there!

More than just your run-of-the-mill brewery, Smuggler's Brew Pub proudly boasts many medals and awards for winning beer competitions and festivals. Located inside the restaurant, the brewery offers classically styled lagers, a large variety of seasonals, and many original creations to boot. Come to enjoy the brews and if you're hungry, be sure to check out their delicious menu offerings.

Venture over to this modern cocktail bar for an urban escape from the mountain-town environment. While the bar is located in Telluride Mountain, the chic décor paired with dark lighting instantly transports you to big-city vibes. Join in on the swanky fun with orders of Lychee Martinis, Moscow Mules, and Saketinis.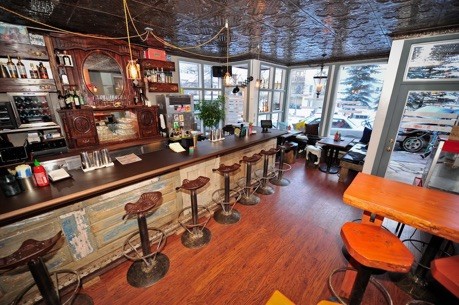 Photo Credit There Bars
---
Other Travel Guides