Aspen | Marijuana Travel Guide | Winter
Aspen, a silver-mining town turned luxury ski resort, is certainly an ideal vacation spot to consider escaping to this winter. When you choose to vacation in Aspen, you can expect to hobnob with the elite as this is THE winter travel destination of the rich, famous, and fabulous.
While it's easy to enjoy Aspen on a celebrity's income, know that you can still easily enjoy all that Aspen has to offer – even as a regular civilian. With just a bit of planning, you can enjoy the many upscale boutiques, fine dining, powdery mountaintops, and marijuana-friendly hotspots – Just like the celebs! Check out our wide-ranging suggestions below for a well-rounded and uniquely Aspen experience for all.
What to Do
When in Aspen, be sure to hit up these exciting winter events and activities.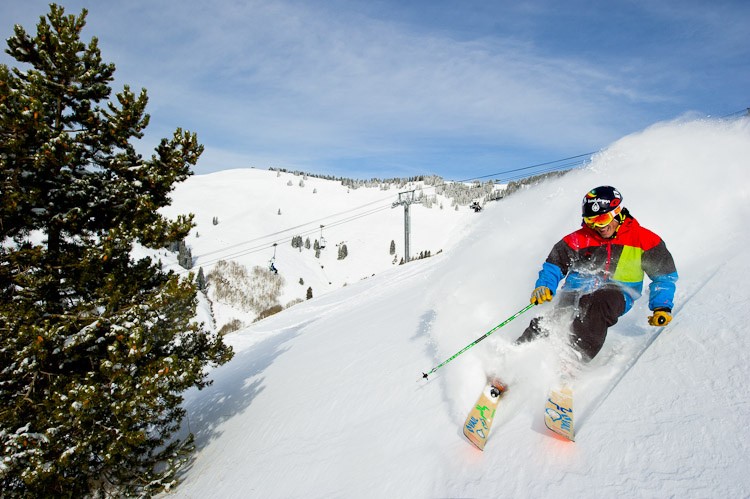 Photo Credit: Snow Snow
Where to Buy Marijuana
Aspen offers eight great dispensaries to choose from. No matter what you're looking for, each store boasts unique interiors, helpful budtenders and a variety of products from flower to concentrates to edibles and more. Currently, out of state residents (and residents alike) are allowed to purchase up to 1oz of product. Check out a few of our favorites:
Silverpeak Apothecary offers a highly quality cannabis experiences as soon as you walk through the door. They pride themselves on "locally farmed, expertly crafted and socially responsible cannabis" and with a 25,000 square foot green house nearby in Basalt, they certainly don't disappoint.

The Roots Rx is a recreational dispensary, but with 5 locations across the state, they consistently offer great products at affordable prices. Stop by to meet their friendly and knowledgeable staff, and check out their high quality products at awesome affordable prices.

Conveniently located near the local grocery and liquor stores, Euflora Dispensary in Aspen is your one-stop-shop for high-quality cannabis products. Deemed "The Apple Store of Cannabis," Euflora provides a dispensary experience unlike any other. Plus, it's nestled right next to the main gondola, making it easy to elevate your mountain experience to the next level. Stop by today to see what they're all about!
Where to Stay
There are many lodging options in Aspen to fit any style, including luxury options to bed and breakfasts. 420 lodging options are a bit more difficult to find, which means being you'll be forced to be as discreet as possible when consuming (i.e. trying edibles and vaporizer pens or smoking outside away from people).
Where to Shop/Arts
Known for its lavishness, Aspen does not disappoint when it comes to shopping and the arts.
Boutiques, Brand Names, and Thrift Stores

What do boutiques, designer duds, and second-hand goods have in common? They can all be found while shopping in Aspen! It's true that Aspen is home to several high-end shopping options like Gucci, Moncler, and souchi, but it's also home to eclectic boutiques, gift shops, and even consignment stores. Take a break from the slopes and cruise Aspen's many pedestrian malls for a day of leisurely shopping. You can find outerwear, cute giftables, expensive threads, and so much more.

Aspen's Wheeler Opera House has been THE community performance venue since 1889. The greats from The Eagles, Jerry Seinfeld, Oprah Winfrey, and Sheryl Crow have all performed here. But not to be outdone with just big name celebrity, the Wheeler Opera House also proudly boasts local performances, concerts, movies, festivals, lectures, community events, opera, and more.

Spend some time at the Aspen Art Museum to see the newest and most important evolutions in international contemporary art. The collection is innovative, modern, and educational. The Aspen Art Museum is more than just a visual spectacle – It's an all-encompassing experience for the eyes, mind, and soul.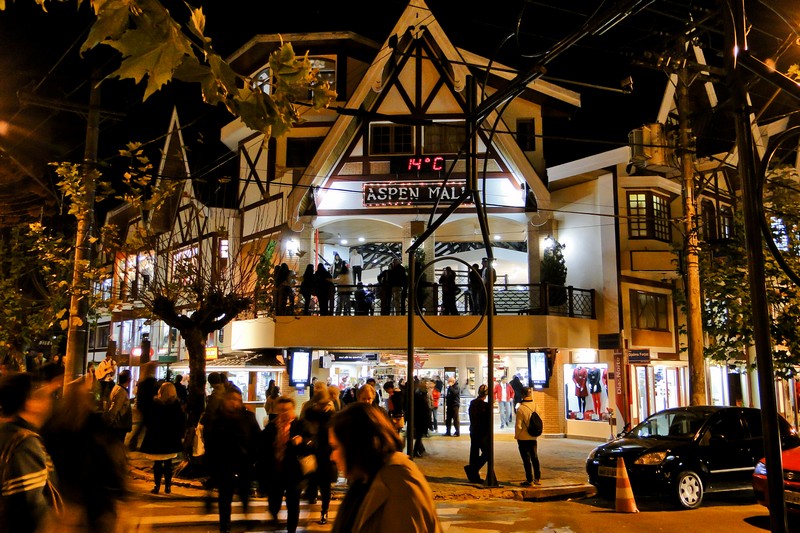 Photo Credit: Deni Williams
Where to Eat
When you're the second home to some of the wealthiest communities, you're sure to offer up some grand-tasting delights for the most-refined palates. Aspen easily delivers on this front with fine-dining experiences, gourmet delights, and chef creations. Beyond the glitz of fine dining, there's also chef-inspired cuisine to be found – food that's arguably as delicious as its high-end counterparts. Essentially, there's something for every palate and budget.
Opened in 1998, this is the first Matsuhisa location to open outside of Chef Nobu's original Beverly Hills restaurant. Treat yourself to the finest cuisine when in Aspen with this decadent restaurant. Feast your eyes on the deep walnut, natural bamboo, and casual yet intimate environment while you dine on inspired dishes created from the mastermind that is, Chef Nobu.

Escape via a snowcat ride to Cloud Nine Alpine Bistro for a taste of Switzerland in Aspen. This cozy cabin restaurant sits high in the Rocky Mountains, located midway up Aspen Highlands. It's an unmatched dining experience thanks to its authentic Alpine atmosphere, elegant cuisine, and expansive views of mountain peaks. A warming, wood-burning fireplace completes the scene for a truly unforgettable dining experience.

Traditional American fare set in a casual and warm environment. Come for burgers, sandwiches, and creative cocktails. Sit inside the cozy restaurant to enjoy the ambient lighting or sit outside on a nice day to enjoy slope side mountain views. This is a cozy yet inviting place where you can gather with friends and family for quality food and a casual good time.
Nightlife
High-end cocktails, casual beers, and lively nightclubs can all be found in this mountain town.
This is the place to be seen in Aspen. Come to dance and socialize with the beautiful people and to sip on pricey drinks. The ambiance is lux while modern and filled with art deco vibes. The furnishings are plush and high-end and the music is bumping and hypnotic.

J-Bar, situated inside Hotel Jerome, is the town's social hot spot. You'll find a lively yet casual atmosphere full of ski bums, socialites, cowboys, and VIPs. They come from far and wide to gather at this authentic bar for a nostalgic nod to the Old West. Grab a seat, relax, and enjoy a well-deserved drink with friends old and new.

For a glitzy town like Aspen, Eric's Bar is probably the most "dive" you're going to get for this upscale mountain town. Come to hang with locals and tourists alike for pools, beers, and cigars. The bar has a sectioned off area for cigar smoking – Perfect for taking a break from breaking the rack.
---
Other Travel Guides