Sunday April 7, 2019
Education
The cannabis industry is booming, creating a sort of "green rush" toward 420-friendly states across the US. Whether a medical patient looking to relieve symptoms of cancer or epilepsy or a recreational consumer who just likes to chill out with a doobie after a long day at work, people want their weed and they need businesses to help them get it legally. But running a cannabis business is no easy task – there are countless rules and regulations, licenses and permits, and incredibly costly fees involved in starting a cannabis business that helps get the product into the hands of the consumer. That is, of course, unless those businesses are ancillary cannabis companies. That's not to say that ancillary companies don't have fees, permits, and guidelines they must follow, just that the rules aren't nearly as stringent for them as they are for companies who actually touch regulated products.
Definition of an Ancillary Cannabis Company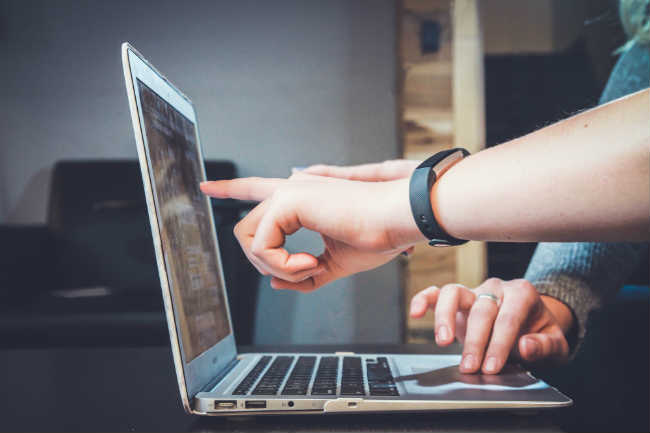 Ancillary cannabis compaines provide support to the industry without touching any plants.
photo credit
When we think of the cannabis industry, most people immediately think of dispensaries, edible companies, or concentrate manufacturers, but these businesses take up only a small fraction of cannabis business types. In fact, most cannabis businesses fall under the category of "ancillary cannabis companies" meaning that they help support the cannabis industry and its consumers without actually touching the cannabis plant itself. This includes accessory manufacturers, tech start-ups, cannabis-focused attorneys, banking solutions and – you guessed it – cannabis media and information sources like PotGuide!
Why Ancillary Companies are so Important in the Marijuana Industry
Despite the legal status of marijuana in a growing number of states, cannabis businesses still have a bad reputation and may therefore be blocked from funding, standard marketing practices, and so on, which makes running a cannabis business all the more complex. However, companies that are created specifically to cater to the cannabis community are designed to help navigate the red tape that comes with owning a cannabis business. Dispensaries can run their shops, edible manufacturers can package their products, and concentrate companies can comply with regulations according to local laws without having to chase their tails to make it happen.
This improves the efficiency of direct cannabis businesses because they can pass their ancillary needs off to companies who specialize in the cannabis space without risking a loss of funding or a hit to their company's reputation.
For example, whereas a cannabis company may struggle with a social media shut-down for using the wrong language in a marketing strategy, passing off their marketing needs to a cannabis-specific marketing company allows the company to focus on the business while letting a cannabis marketing expert navigate the intricacies of cannabis promotions on social media. Likewise, cannabis attorneys are much better equipped to handle cannabis-specific cases than your average attorney and cannabis realtors are better informed about zoning laws and space requirements for cannabis businesses compared to the realtor who sold you your residential home.
Ancillary Companies May Have Better Luck Procuring Funding
Those looking to break into the cannabis industry may have better luck gaining the funding they need to launch their businesses, too. Though many people imagine that the best way to strike it rich in the cannabis industry is by selling legal cannabis products, the start-up fees to do so are often unattainable for the average entrepreneur. However, launching an ancillary cannabis company only requires a fraction of the start-up costs. Depending on what the business focus is, ancillary companies need only invest in standard business licensing and perhaps the cost of a domain name.
Ancillary cannabis businesses are considered "low liability," as well, which makes them more attractive to investors. Companies like Canopy Boulder specialize in investment funding for ancillary cannabis businesses and offer tens of thousands of dollars in funding to companies they believe have solid potential. Not only that, the company also offers an intensive 16-week course to help young businesses launch successfully which helps secure Canopy Boulder's investment in the business. The cannabis industry has brought cannabis sales out of back alleys and into the spotlight, but it could never have happened without the help of ancillary companies designed to support them.
---
Which ancillary cannabis companies are you most excited about? Share them in the comments below!
Photo Credit: Dylan Gillis (license)