Grown with love at 10,000 ft. in the mountains of colorful Colorado, Lazercat prides itself on producing some of the most coveted solventless hash in the cannabis industry. Even though Lazercat is a relatively new company, they've piqued the interest of cannabis consumers (especially connoisseurs) and are quickly becoming one of Colorado's most respected solventless hash producers. Even more, all of their products are made using a unique hand-washing method that incorporates rare crystals to positively charge the hash, resulting in a uniquely delightful experience.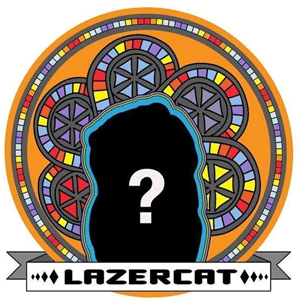 In this review, we'll be sharing our feedback on Lazercat's Grape Nerds Crystal Water Hash that we received from Botanico dispensary in Denver. Botanico, the only Lazercat retailer in RiNo, also carries a wide selection of other high-quality concentrates in their beautiful store. We were particularly interested to learn about Botanico's innovative VIP program, which allows shoppers to request specific products and ensures consumers always have access to their favorites. Check them out! 
Each dab consumed in consideration for this review was taken at low-temperature off of a new, Hoyes quartz banger out of a BTGB Yoshi Egg with 3-hole diffusion and capped with a Chad Bro directional carb cap.
Appearance
When it comes to ice water, or bubble, hash, appearance is a big deal – especially in the increasingly refined world of legal cannabis concentrates. We often see bubble hash loaded with impurities such as plant matter that are easy to identify due to the delicate structure of the hash. However, our sample of Grape Nerds Crystal Water Hash was impeccably flawless, which is a testament to the quality of the starting material. Thanks to Lazercat's state-of-the-art greenhouse facility and a sophisticated climate-controlled environment, a strong case could be made that the resin grown and processed from their flower is some of the most refined in the industry.
The attention to detail of the starting material brings out intense clarity in the water hash, highlighting meticulous trichome separation and definition with a bounty of heads visible to the naked eye. On closer inspection with a macro lens, the level of clarity is enhanced even further as the expertise of Lazercat's cultivation team showcases perfectly matured trichomes with immaculate structure and composition.
In terms of color, the light, almost white sandy hue signifies a connoisseur's dream – 6 star full-melt hash.
The color of the Grape Nerds Crystal Water Hash is some of the best we've seen on the legal market and had our review team salivating at the prospect of sampling.
Aroma
Our Grape Nerds sample smelled exactly how you would expect a strain with that name to smell. Upon opening up the jar (without agitating the hash), a strong odor of Nerds candy hits the nostrils with sweet undertones filling in to complete the aroma. After taking several inhales, a robust terpene profile can be identified with several dominating notes like grape and lavender present on every waft.
To encourage a more full-bodied scent, we agitated the hash slightly to open up the terpenes and were thoroughly impressed with the results. As you might imagine, gently agitating the trichomes led to several heads rupturing, which released terpenes and led to an intense grape fragrance complete with a pungent, skunky-sweet tinge. Almost everyone on the review team relished in this scent, comparing its strength to what you might expect from a hydrocarbon extract. Indeed, the Grape Nerds is some of the most fragrant water hash we've ever experienced at PotGuide.
Flavor
Having received such impressive marks in the aroma category, it's not surprising that the Grape Nerds Crystal Water Hash excelled in the flavor category as well. With a candy-sweet uptake and a creamy grape finish on the exhale, our sample provided one of the most flavorful dabbing experiences we've ever had the pleasure of enjoying from a solventless product. At low temperatures, a well-defined terpene profile gives a consistently smooth full-spectrum experience that is reminiscent of some of the more popular grape flower strains on the market.
One of our favorite aspects of the Grape Nerds' flavor is that it remains pure throughout the duration of the dab – further highlighting the expert extraction methods employed during production. The result is a clean flavor that coats the palate and envelopes the mouth with a sweet sensation, leaving the consumer yearning for more. Even more, the flavor matches up well with the aroma characteristics and carries the consumer on an exceptionally well-rounded journey.
Effect
It's rare to see a perfect 5 in any category on a PotGuide review, but our sample of Grape Nerds Crystal Water Hash from Lazercat was able to capture the elusive mark – and for good reason, too. After consuming a dab of the concentrate, an almost instant rush floods the head and comforts the body, creating a perfect balance of cerebral stimulation and muscle relaxation. The head high caught our review team slightly off-guard as we were expecting a traditional indica experience, however, the cerebral nature faded over time as the effects trickled down the spine and expanded all over the body.
The result was a cozy yet clear-headed warmth covering the body while allowing for extreme depths of calmness and tranquility.
While cannabis affects everyone differently, we'd recommend Grape Nerds for anyone looking to suppress anxiety or relieve pain. Additionally, we feel the effects would be well-suited for consumers seeking a clear-headed high that allows for productivity in a calm and relaxed manner. The initial properties of this product come on very strong and the combination of potency and effect is truly unmatched compared to other water hash we've consumed over the years.
Overall
Realistically, the Grape Nerds Crystal Water Hash is one of the most refined solventless products we've ever experienced. Pretty much every aspect of the hash was flawless and our team thoroughly enjoyed the entire review process – we even had to go back for seconds (and thirds)! If you haven't tried any Lazercat products yet, do yourself a favor and pick some up on your next trip to the dispensary as they've developed a full-spectrum experience that is simply astounding across the board.
Photo Credit: @bovbrew
View All Product Reviews
Origin
Lazercat
Category
Extracts