Pure Relief Raw Hemp CBD Flower Relief Rolls - Pure Relief
CBD is more popular than ever, and with major brands like Walgreens and CVS stocking their shelves with the hemp-derived cannabinoid, there is an ever-growing variety of products available for consumers to choose from. CBD flower is quickly becoming one of the most popular CBD products on the market – especially pre-rolled CBD joints.
The PotGuide review team recently had the opportunity to sample Pure Relief's "Raw Hemp CBD Flower Relief Rolls" that are carefully filled with one gram of premium hemp flower. These pre-rolls come in a variety of flavors, like Sour Apple, Purple Punch, Hawaiian Haze, Elektra, Bubba Kush, Lifter and more.
Check out our review below for an in-depth look!
Appearance
As far as hemp flower pre-rolls go, we've seen the full spectrum when it comes to packaging and presentation. Pure Relief has some of the cleanest pre-roll packaging we've seen and it's consistent throughout their entire product line – which is always a nice touch. The black and white labeling is bold, sophisticated and offers consumers a slight touch of elegance that simply isn't present in other CBD pre-roll packaging.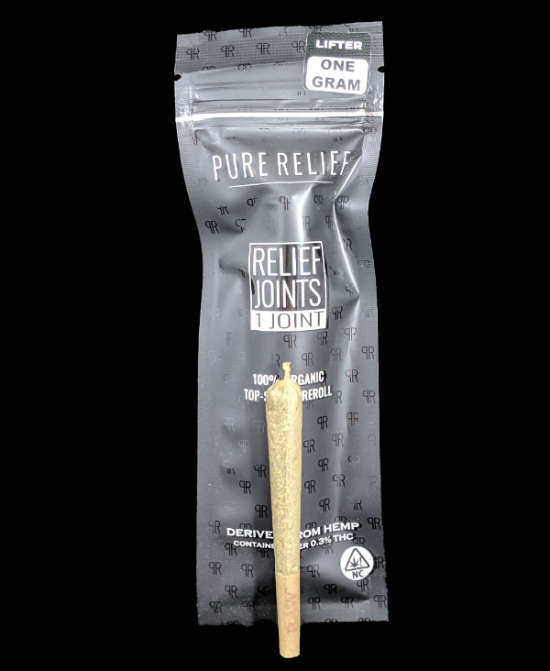 Packaging aside, the joints were pretty consistently rolled and came encased in a clear, cone-shaped tube to preserve freshness. This was a nice touch as pre-rolls can often become dried out (especially during transport through the mail) when stored in an environment that isn't air-tight. And while it's pretty tough to see through the paper, the flower inside of the joints appeared to look fresh and had a nice green hue. 
Aroma
Our review team found the smell of the pre-rolls we received from Pure Relief to be quite pleasant, with the Purple Punch and Sour Apple varieties having the most potent aromas. It's pretty obvious that these joints are not rolled with traditional cannabis flower, however, they smell much more refined than some of the other hemp flower options on the market, which can tend to smell like hay a little bit. Although we didn't experience the flower outside of its rolled form, the joints smelled fresh and emitted some pretty strong fragrances that were representative of the indicated flavors.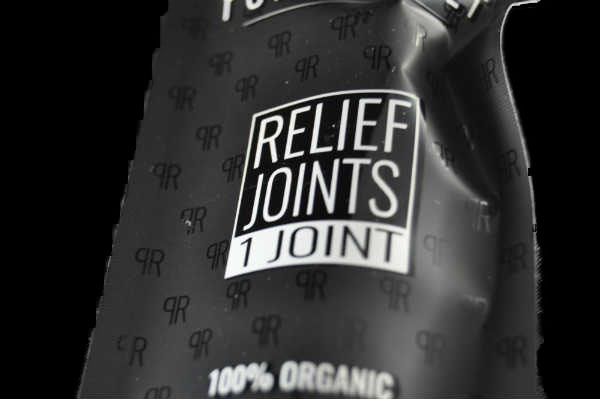 Flavor
Flavor-wise, the Pure Relief CBD flower pre-rolls had pretty enjoyable taste. The smoke was a little harsher than traditional cannabis flower, however, the joints burned cleanly and smoothly for the most part.
One of the best qualities of the flavor was that it did not diminish as the joint burned down. The flavor and overall vigor of the joint stayed true and consistent throughout the entire consumption process.
Another considerable advantage to Pure Relief's pre-rolls is that they have a wide variety of flavors and terpene profiles available, making it easy to find a flavor you like. Not only that, but if you end up a regular customer, you'll have enough of a rotation to choose from without feeling repetitive or boring.
Effect
It's important to note that cannabis and CBD affect everyone differently, so the experience of the PotGuide review team could have yielded different effects than what others might experience. That being said, the entire review team found the Pure Relief CBD flower pre-rolls to provide a nice, calming sensation. Of course, these pre-rolls aren't going to get you high, however, we did feel a nice "floating" sensation after consumption that lasted upwards of 45 minutes. Keep in mind that the PotGuide review team is comprised of regular cannabis consumers, so a beginner might feel more intense effects.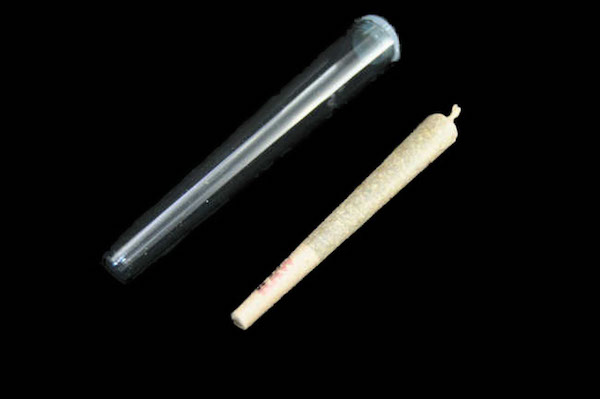 For the most part, effects were felt and received pretty consistently by the entire review team. We'd recommend using strains like Bubba Kush and Purple Punch in the evening as we found those two to be more relaxing and sedative in nature – which of course makes sense in comparison to the high-THC cannabis version of these strains. For daytime use and motivation, we'd suggest giving Lifter or Sour Apple a try. Both of these strains provided a slight uptick in productivity and kept us alert and focused throughout the day.
Overall
All in all, the "Raw Hemp CBD Flower Relief Rolls" from Pure Relief were well-received by the entire review team. Sleek packaging, fresh flower material and a wide variety of flavors and terpene profiles all contribute to why these CBD pre-rolls scored well.
Another important note to mention is that Pure Relief CBD pre-rolls can be shipped to any state in the USA! So, if you're wondering about ways to get CBD in a non-legal state, we would strongly recommend checking out Pure Relief and trying one of their premium pre-rolls.
View All Product Reviews