Loto Legend Electronic Dab Rig
There are many electronic dab rigs and e-nails on the market catered towards cannabis consumers and achieving the highest quality concentrate experience. However, not many products on the market rely on an induction heating method. The Loto Legend by Loto Labs does just that though, using an induction heating coil in an effort to "develop the world's safest, cleanest, and most efficient vaporizers." With a claim like this and a sleek, modern-looking product, we were excited to try the Loto Legend – especially with other reviews we had seen from other sources. After thoroughly testing the product from all angles, we realized that there may be a lack of honest, objective answers for this product.
Keep reading to learn more about our honest opinion of the Loto Legend.
Appearance
The Loto Legend looks extremely sophisticated when taking it in for the first time. It truly is unlike any other e-rig on the market and definitely draws you in with its elegant design. We really liked the faux-leather wrapping and all glass air pathways. Plus, the colors the Legend lights up with when in use are very pleasant. If looks were the most important aspect of a portable dab rig, the Loto Legend would certainly excel.
Ease of Use
Sadly, the fun stops at the Loto Legend's appearance. We very much wanted this product to be the next big thing in dabbing, but unfortunately we cannot place our stamp of approval on the functionality of the Legend – especially for any connoisseurs looking to step up their dabbing experience. Simply put, the Loto Legend is a great idea that fails to offer what it touts – maximum flavor and potency.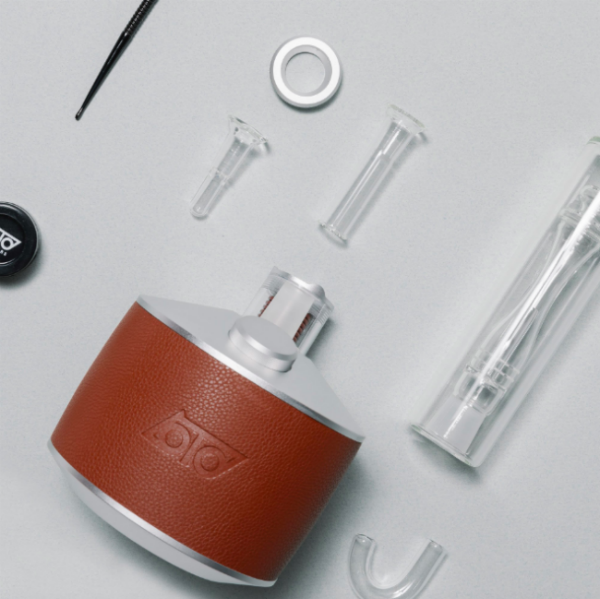 We began our trial of the Loto Legend at its lowest setting in hopes of achieving the perfect low-temp dab. We read over the instruction manual several times and even looked up as many YouTube videos as we could find before operating the rig ourselves. With a full understanding of how to operate the Loto Legend, we took our first dab. Although it's an innovative idea, the problem with the Loto Legend is that it relies on magnetic induction heating, meaning you must place your concentrate on a stainless steel "susceptor." As many people know, titanium and quartz are currently the most popular surfaces for dabbing as they are resistant to heat degradation. While the stainless steel component claims to be heat and corrosion resistant, when we took our first dab all we could taste was a burnt metal flavor that was very unpleasant.
Despite the unsavory first attempt, we decided to try and troubleshoot our unit and try out all of the suggestions from the company to get the unit working right. We tried adjusting the temperature, disassembling and reassembling the whole unit, double-checking the power supply, pretty much anything and everything we tried. Still, we found no luck in operating the Loto Legend. Every dab taken had a metallic, burnt flavor. Even more, even if the Legend did provide smooth and flavorful hits, it's almost impossible to clean or Q-tip out the stainless steel susceptor. We also had an issue where concentrate was leaking from the susceptor into the glass pathway. This resulted in a messy experience and lots of burnt concentrates.
No matter what we tried, the result was the same. As connoisseurs of concentrates and rich flavors, we simply cannot vouch for the Loto Legend, especially at its current price point (more information on this later).
Accessibility/Portability
In our experience, the Loto Legend was not very intuitive to set up or use. There are many different parts that need to be connected before use, making it a tough and meticulous task to maintain cleanliness of the rig as assembly/reassembly is a bit of a commitment. Furthermore, the Legend's instructions are rather vague. As mentioned above, we followed all of the instructions detailed by the company and still ran into many issues. Size-wise, the Loto Legend is pretty unobtrusive and sits nicely on a table. It does need to be plugged in at all times, similar to an e-nail.
Value
Sitting at $479.00, the Loto Legend is at a price point only connoisseurs could justify spending. Because of the experience it provides, we just don't see any value for connoisseurs (or any consumers) to hand over almost $500 for a subpar product. There are many e-nails and e-rigs on the market that provide a more robust concentrate experience for a fraction of the price. Fashion-wise, the Loto Legend is fantastic but again, not worth the price for a nice decoration.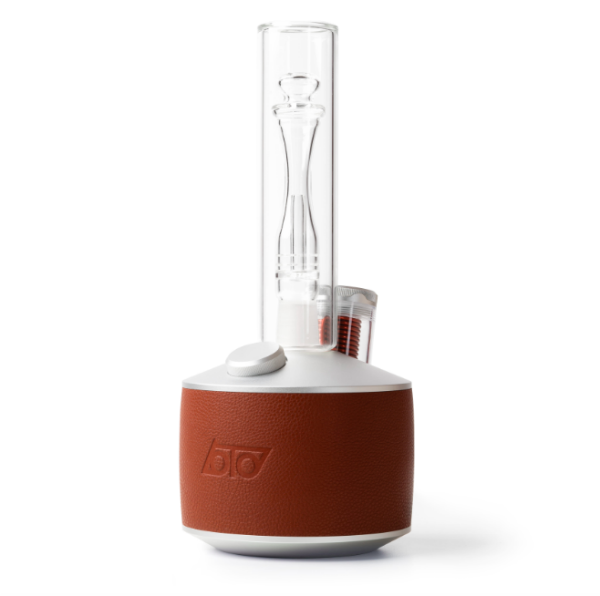 Overall
Ultimately, we were pretty disappointed in the Loto Legend. Since we came into the review with such excitement and high expectations for the product, we really tried our best to explore every angle to make it function. Sadly, the Loto Legend never performed as advertised for us and left us quite literally with a sour taste in our mouths.
View All Product Reviews