Evergreen Pod Humidifying Capsule - Evergreen
As we all know, storing your cannabis properly is one of the most important aspects of preserving your flower for optimal smokability and flavor. And while there are several products on the market designed to keep your marijuana fresh, none of them help solve the problem of making the cannabis industry more eco-friendly. That's why we were excited to try out the Evergreen Storage Solution, complete with everything a consumer needs to effectively store their cannabis:
Evergreen Storage Solution Contents:
Evergreen Pod two-way humidification capsule
8-ounce glass jar with custom fit silicone sleeve and specially designed metal lid
Evergreen Traveler air-tight keychain
Wet erase marker
2 melamine sponges
The Evergreen Storage Solution has some great features and accessories that we'll be covering below. Specifically though, this review is centered on the Evergreen Pod two-way humidification capsule. Keep reading for our detailed review and feedback!
Functionality
Since the PotGuide review team is located in lovely Denver, Colorado, we know a thing or two about the importance of keeping your cannabis stored at the proper humidity levels. With Colorado's dry climate, many cannabis producers struggle to keep their flower moist and sticky from harvest to the dispensary. This has resulted in the term "Colorado Crumble" being coined, as sometimes flower in the Centennial State can literally crumble in your fingers with minimal effort due to dryness.
Because of the dryer climate Colorado residents face, most of us have adopted measures to control the humidity of our cannabis to keep it fresher for longer. But, as mentioned above, these measures aren't the most environmentally sound. Currently, the most popular humidity control products on the market are disposable and need to be replaced every month or so.
The Evergreen Humidification Pod solves this problem as the first reusable solution for cannabis humidity control. Evergreen Pods are reusable for up to 5 years with the proper care – just think about how many pounds of waste you can save from being dumped in landfills during that time!
We tested out the entire Evergreen Storage Solution and were thoroughly impressed with the usefulness of all the included items. The glass jar and silicone sleeve, while nothing too out of the ordinary, deliver an excellent option to house your cannabis flower. Not only does the fitted silicone sleeve protect against falls and dings, but it also efficiently blocks out light and shields your buds from any possible cannabinoid degradation. The jar's lid is also a great feature, as it allows consumers to easily track the contents of the jar with minimal effort. The specially designed lid and marker combo work together to provide a clear display of contents, while the melamine sponges make cleaning and relabeling a breeze (seriously, we can't stress enough how nice of a feature this is). To put it in perspective, if you've ever labeled a Mason jar with a Sharpie, then you know the tedious struggle it takes to relabel and how the use of isopropyl alcohol is typically needed. With the Evergreen Storage lid and melamine sponge, you can simply wipe off your label in a matter of seconds.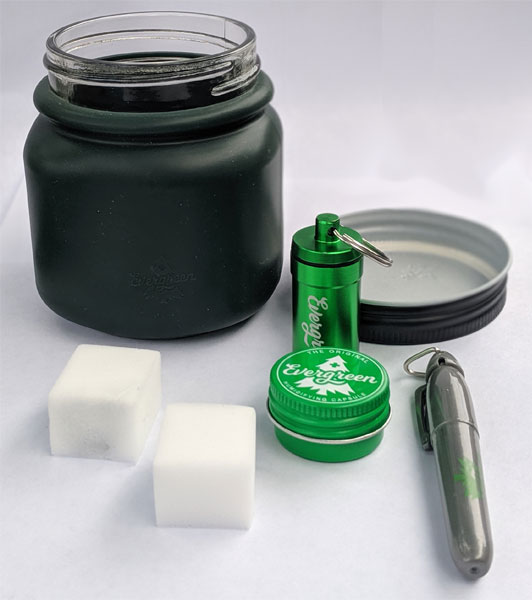 Moving onto the Evergreen Humidification Pod, which is the crown jewel of the entire package, the entire review team gave this product high marks in functionality. Not only is the Evergreen Pod eco-friendly and reusable but it also functions at a much higher capacity than other products on the market. One of the most unique aspects we found useful is that the pods connect to any metal lid of a jar. That means that you can use Evergreen Humidification Pods in pretty much any storage jar you please and also that your humidity control unit will never touch your flower. While some may not be as concerned with this part, purists who are seeking to keep the quality of their cannabis preserved 100% should take note – this is a huge sticking point for one of our reviewers too as other products on the market all come into contact with flower when used.
To put the Evergreen Humidification Pod to the test, we placed one in a jar with some dry "Colorado Crumble," sealed it up, and stored for 2 weeks. When we went back to open up the jar we were pleasantly surprised. The flower, Pineapple Chunk, was completely revitalized and felt noticeably more moist and resilient to pressure. Essentially, the Evergreen Pod cured this Colorado strain's crumble and we were easily able to feel the difference when handling the buds. With increased humidity, we found the flower to burn slower, taste better and roll up into a joint or blunt much easier.
Ease of Use
Using the Evergreen Pod could not be easier. It's ready to go straight out of the package and all you need to do is stick it onto the bottom of a jar lid. It's that simple! Plus, rehydrating them to reuse is pretty straightforward too and all it takes is a quick spritz of water for the pod to be ready to use again. The Evergreen Humidification Pod also has a unique monitoring system that allows consumers to indicate when it's time to rehydrate. Inside of the Evergreen Pod are proprietary humidification beads. To check if they need to be recharged, simply unscrew the pod and examine the beads. If half the beads are translucent and half are white, you're good to go. However, if all the beads are white, that's your signal to give them a little water. There's even a special water application sponge inside of the Evergreen Pod to ensure you don't directly apply water to the beads. Just wet the sponge, close the pod back up and it's ready to humidify your next jar of flower!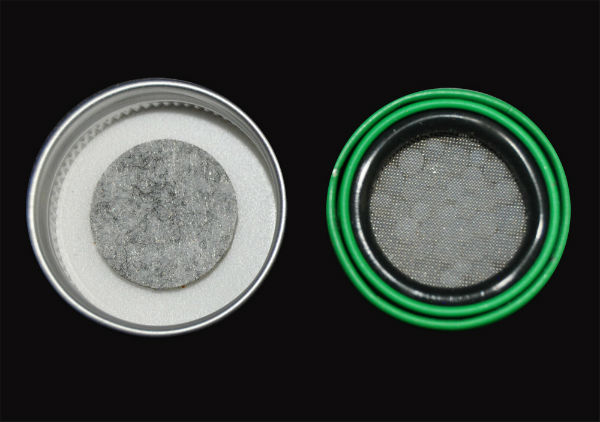 Appearance
The design of the Evergreen Humidification Pod is very well-done and consistently branded with the other products making up the Evergreen Storage Solution. Compared to other humidity control products on the market, the Evergreen Pod is much more visually stimulating to look at (maybe we just love the color green!) and is not very prominent when looking into your jar since it attaches to the lid. When using the Evergreen Pod, you can keep humidity control separate from your cannabis flower at all times. That way, when you're showing off your bud to friends they won't say "Hey what's that white packet in your jar?"
Aside from the Evergreen Humidification Pod, the Evergreen Storage Solution is very pleasing to look at visually. The silicone jar wraps are all color coded in popular colors used at dispensaries, making it easy to separate your strains buy indica, sativa and hybrid. The black lid with silver marker color also has a nice, sophisticated look to it – if you have nice handwriting that is.
Value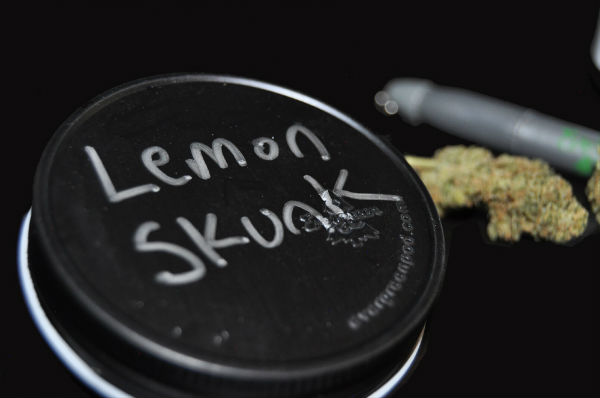 Coming in at $20 for the entire Evergreen Storage Solution (or $10 for just the Evergreen Humidification Pod), this is a product that has extremely high value. All of the included products can last years with the proper care, and with the Evergreen Pods lasting up to five years, picking up a few is a no brainer.
When you factor in the amount of money it costs to buy other humidity control products that are disposable, a $10 or $20 investment to cover your humidity control needs for the next 5 years is incredibly cost-effective. With the Evergreen Pod's positive impact on the environment, in our opinion the value is already there. Couple that with the fact that it's long-lasting and highly functional and you've got yourself one of the most innovative humidity products on the market.
Overall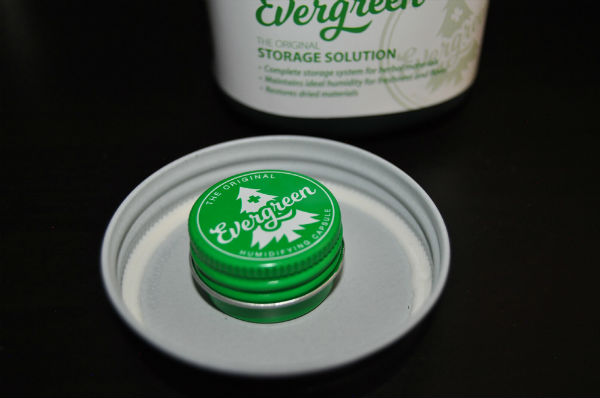 All in all, the Evergreen Pod is a fantastic humidity control device that exceeded our expectations. If you're sick of buying humidity packs over and over again and want to try something that is reusable and eco-friendly, we would definitely recommend picking up a pod or two. Evergreen Pods have officially made it into the jars of our review team for good and we've been very pleased with the status of our smoke sessions since then!
View All Product Reviews