How to Get an Oklahoma Medical Marijuana Card
Monday March 2, 2020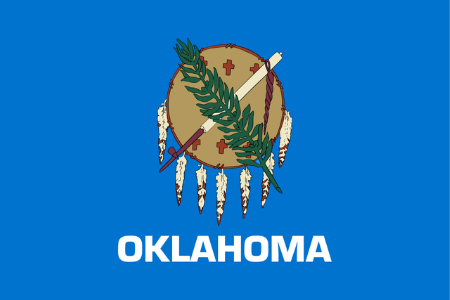 Oklahoma passed State Question 788 in June 2018, becoming the 30th state to legalize cannabis for medical use. Unlike similar initiatives in other states, SQ 788 was created with the intention of quickly establishing a retail system for medical cannabis.
The Oklahoma State Medical Association attempted to stymie the initiative with a series of proposed rules to govern the new medical marijuana industry, including a ban on smokeable cannabis, and requiring a licensed pharmacist at all dispensaries. Emergency rules were implemented in August of that year though, which denied to include the State Medical Association's suggested rule changes. Sale of legal medical cannabis officially began in October, 2018 and the state's marijuana market has been flourishing since.
Here's how you can get your medical cannabis card in Oklahoma and engage with the state's program.
Restrictions
To be qualified for a medical marijuana card, patients must be at least 18 years of age or older, Oklahoma residents and have a condition that could be reasonably aided by cannabis.
Applicants that are under the age of 18 are allowed access to medical marijuana as long they are Oklahoma residents, have parental/guardian consent and have had two separate physicians conclude that the minor has a debilitating condition.
The first physician must fill out the Minor Patient First Physician Recommendation Form and the second physician must fill out the Minor Patient Second Physician Recommendation Form. Both forms must be provided in the online application.
Qualifying Health Conditions
Oklahoma has no set list of approved qualifying medical conditions for medical cannabis recommendations. Doctors are able to recommend cannabis for the treatment of any condition they find medically relevant.
Applying to Become a Medical Marijuana Patient in Oklahoma
Qualifying residents of Oklahoma can apply to become a medical marijuana patient by submitting an application and payment via the Oklahoma Medical Marijuana Authority, OMMA (http://omma.ok.gov). This process requires a valid email address, and all payments must be made by credit or debit card (if an applicant does not have access to these systems, a prepaid debit card is suggested).
Visit a Doctor
Meet with a physician in good standing with the state of Oklahoma and have them complete a Physician Recommendation Form, stating that the patient is qualified to receive medical marijuana.
You'll need the completed form to finish your application, so be sure to have a copy of the form, or access to it, when attending your medical examination.
Patients need to upload a digital copy of this signed form to the online application portal, so you'll need a method to scan or upload it once the form has been signed.
The state requires the following from patients and physicians:
Patient and Physician Requirements:
A physician must hold a valid, unrestricted and existing license to practice in the State of Oklahoma as a doctor of medicine or doctor of osteopathic medicine.
The physician must establish a medical record for the patient and must have a bona fide physician-patient relationship.
The physician must recommend a medical marijuana license according to the accepted standards a reasonable and prudent physician would follow for recommending or approving any medication.
If applicable, the physician may certify that the patient is homebound or does not have the capability to self-administer or purchase medical marijuana due to a developmental disability or a physical or cognitive impairment; and the physician believes the patient would benefit from having a caregiver with a caregiver's license designated to manage the patient's medical marijuana on the patient's behalf.
The physician must verify the patient's identity as provided in the Oklahoma Medical Marijuana Authority Rules (310:681-1-7).
Complete application
Once a physician recommendation is received, you are ready to complete the online application process. This process is simple, and the state provides a helpful video guide to walk you through the process.
In order to complete the application process you will need:
Medical Marijuana Application Requirements:
A digital copy of a signed doctor's recommendation
Driver's License/State ID information, or a digital copy of proof of identity
Digital proof of residency (you can use driver's license/state ID info, but it must be entered twice).
Pay the a $100 application fee. (Some applicants can apply for a reduced fee of $20).
A digital photo of yourself for ID card (this photo should follow Passport photo guidelines.)
Follow the instructions to input your information, upload your documents and photo, and pay the fee. Once you're application submission is confirmed, you'll be notified by email of the approval or denial. Be sure to monitor the account your provided when you signed up.
Get your medical marijuana card in Oklahoma
Once the application has been submitted, it will be reviewed by the OMMA. If it is deemed complete and meets all requirements, an approval letter with your identification card will be mailed within 14 days of your application submission date.
If an application is incomplete due to unclear or missing information or documents, you will receive email correspondence stating the reason(s) it is incomplete. You will be able to log back in to your account to make corrections. Your submission date is the date a complete application is provided.
If an application is reviewed and denied because all requirements have not been met, a denial letter stating the reason(s) for denial will be mailed within 14 days of submission.
Approved cards are good for a span of two years and you'll need to obtain your card before you can shop in a dispensary.
Reciprocity in Oklahoma
Oklahoma allows out-of-state medical cannabis patients to apply for a temporary license which can be used in the state for 30 days. There is a $100 application fee. If approved, the applicant will receive their card in the mail within 14 days of approval. Before planning a trip to Oklahoma as a medical cannabis patient, account for this extra approval time, as you will need to have your card on-hand to purchase and use cannabis in OK. Furthermore, a temporary license will not be approved if the card from their home state expires before the temporary license is set to expire.
It can take some specific planning to be able to visit Oklahoma as an out-of-state medical cannabis patient, so be sure to have everything in order prior to visiting. The temporary license can be renewed, but will still require the $100 application fee.