How to Get a New Mexico Medical Marijuana Card
Monday July 16, 2018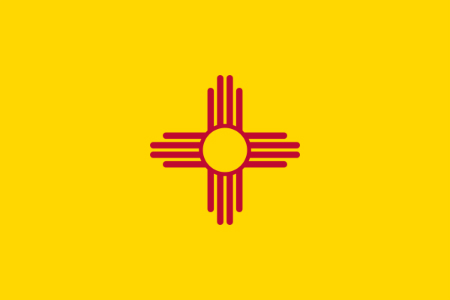 In 2007, New Mexico became the 12th state to legalize medical cannabis with the passing of Senate Bill 523, also known as the Lynn and Erin Compassionate Use Act. The act allows qualifying patients to utilize regulated medicinal cannabis to alleviate debilitating medical conditions or treatments.
Qualifying patients are allowed to purchase and possess up to eight ounces of usable flower over a 90 day period. Additionally, patients are eligible to apply for a personal production license (PPL) to cultivate up to 4 mature cannabis plants and 12 immature seedlings.
Click here for more information on New Mexico medical cannabis laws.
Restrictions:
In order to be eligible to apply for New Mexico's Medical Cannabis Program (MCP) and obtain a medical marijuana card in New Mexico, patients must meet the following criteria:
Must be a legal resident of New Mexico
Must have proof of residency
Must have legitimate medical records with conditions verified by a licensed physician
Must be 18 years of age or older

Valid caregivers who are 18 years of age and older may apply for minors who are under 18
Qualifying Health Conditions:
Current qualifying conditions for medical marijuana patients in New Mexico include:
Amyotrophic Lateral Sclerosis (ALS)

Cancer

Crohn's Disease

Epilepsy/Seizure Disorders

Glaucoma

HCV infection and currently receiving antiviral treatment

HIV/AIDS

Huntington's Disease

Hospice Care

Inclusion Body Myositis

Inflammatory Autoimmune-mediated Arthritis

Intractable Nausea/Vomiting

Multiple Sclerosis (MS)

Damage to nervous tissue of the spinal cord

Painful Peripheral Neuropathy

Parkinson's Disease

Post-Traumatic Stress Disorder

Severe Chronic Pain

Severe Anorexia/Cachexia

Spasmodic Torticollis (Cervical Dystonia)

Ulcerative Colitis
Applying to Become a Medical Marijuana Patient:
In order to become a registered medical marijuana patient in the state of New Mexico, patients must follow several steps and submit an official patient application:
Complete Patient Information Form
Complete Medical Certification Form

Must be filled out by licensed medical provider

Attach copy of clinic/medical provider notes
Obtain clear copy of valid New Mexico state photo ID or Driver's License
Anyone under 18 must provide a clean copy of the birth certificate and a completed Caregiver Application and all documents needed
Anyone 18 years or older who needs a caregiver must attach a completed caregiver application and all documents needed.
Once All Application Checklist Items are Completed Successfully:
Once you have completed your patient application, you may either mail or drop off physical application to the New Mexico Department of Health's Medical Cannabis Program.
Mailing Address:
Department of Health Medical Cannabis Program 1190 S St Francis Dr PO Box 26110 Sante Fe, NM 87502-6110
Drop Off Address:
Department of Health Medical Cannabis Program 1474 Rodeo Dr Suite 200 Sante Fe, NM 87505
Reciprocity:
New Mexico does not accept any sales to out-of-state medical marijuana patients at this time.