How to Get a Michigan Medical Marijuana Card
Monday August 10, 2020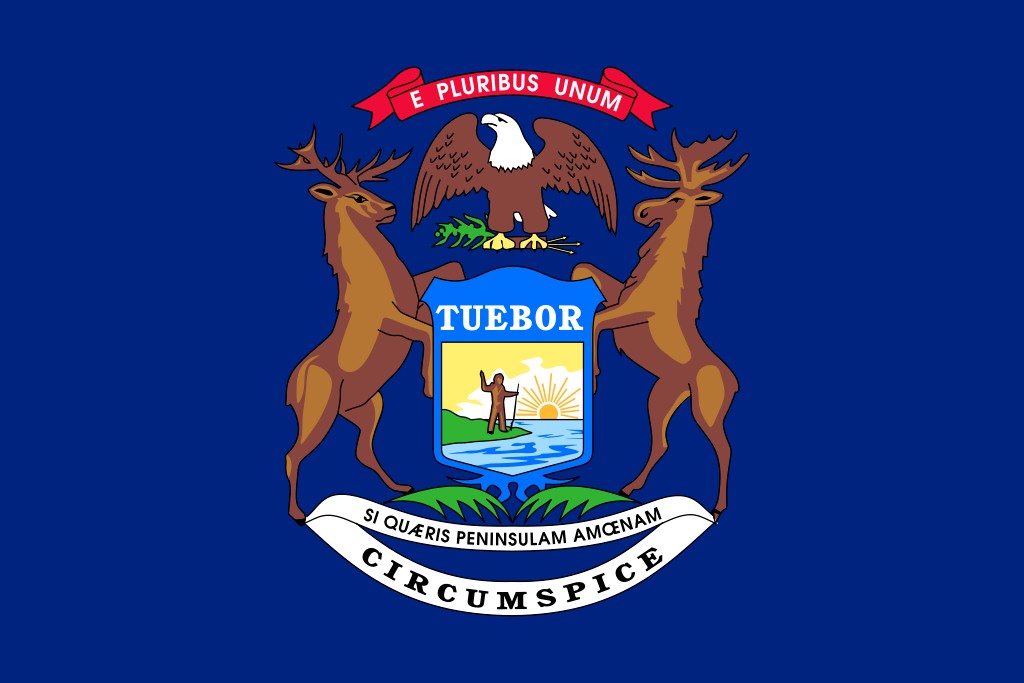 The Michigan Medical Marihuana Program (MMMP) is the state program for registering as a medicinal marijuana patient. MMMP is within the Marijuana Regulatory Agency at Michigan Department of Licensing and Regulatory Affairs (LARA). MMMP governs the Michigan Medical Marihuana Act which was approved on November 4, 2008. The Michigan Medical Marihuana Act allows qualifying patients to seek relief through cannabis consumption and grants them safe access to medical marijuana products.
Restrictions:
In order to be eligible to apply for Michigan's MMMP and obtain a medical marijuana card in Michigan, patients must meet the following criteria:
Applicant must be 18 years or older
Must be a legal Michigan resident with proof of residency
Must have legitimate medical records with conditions verified by a licensed physician
Qualifying Health Conditions:
Under the Michigan Medical Marijuana Program (MMMP), the Michigan Marijuana Regulatory Agency defines the following qualifying conditions.
Agitation of Alzheimer's Disease

AIDS

Amyotrophic Lateral Sclerosis

Arthritis

Autism

Cancer

Cerebral Palsy

Chronic Pain

Colitis

Crohn's Disease

Glaucoma

Hepatitis C

HIV Positive

Inflammatory Bowel Disease

Nail Patella

Obsessive Compulsive Disorder

Parkinson's Disease

Post - Traumatic Stress Disorder

Rheumatoid Arthritis

Spinal Cord Injury

Tourette's Disease

Ulcerative Colitis

A chronic or debilitating disease or medical condition or its treatment that produces 1 or more of the following:

Cachexia or Wasting Syndrome

Severe and Chronic Pain

Severe Nausea

Seizures (Including but not limited to those characteristic of epilepsy)

Severe and Persistent Muscle Spasms (Including but not limited to those characteristic of multiple sclerosis)
Applying to Become a Michigan Medical Marijuana Patient
In order to become a registered medical marijuana patient in Michigan, qualifying patients must follow several steps and submit an official application for a Medical Marijuana Registry Card.
Michigan Medical Marijuana Application Process:
Complete Michigan Medical Marihuana Program physical application for registry ID card
Pay the patient application fee of $60

If designating a caregiver also include $25 caregiver fee as well as a copy of caregiver's state-issued ID or driver's license

Provide proof of residency with either Michigan driver's license, state-issued ID card or a signed voter registration copy.
Attach physical physician certification forum that has been filled out and completed by a medical doctor that currently holds a license in the state of Michigan.

Any use of white-out or noticeable alterations to any forms above will be subject to denial of application

All documents must be signed within 1 year of the date they are received by the state. 
Once All Application Checklist Items are Completed Successfully:
Applicants must mail completed application and all required documents to Michigan Medical Marihuana Program P.O. Box 30083 Lansing, MI 48909.
MCL 222.26426(c) states that the MMMP must approve or deny an application within 15 business days after application is received. MCL 333.26426(e) and administrative rule 33.113(4) requires the MMMP to send a registry card or denial letter within 5 business days after the date the application is either approved or denied.
Reciprocity
Yes, Michigan allows out-of-state MMJ card holders to purchase cannabis products.