As marijuana tourism has become more popular in Colorado, cannabis tours are now a popular option to gain insight into the industry and get a behind the scenes look. Many 420 tour companies offer visits to commercial marijuana grow operations, glassblowing demos, recreational dispensary visits and more.
The operators all offer unique tours with their own spin on the cannabis scene in Colorado, so be sure to do your research and find the one that provides the experience you are seeking. Some tour companies primarily focus on group tours in a large limo bus, which usually run Friday – Sunday. Other marijuana tour operators focus on smaller groups or private concierge style services.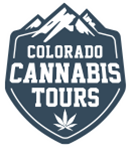 Denver, CO
As Seen LIVE on CNN with Anderson Cooper New Years Eve 2018, SNL, Vice News, BBC and many, many more!
Looking for a Cannabis Tour experience like no other? Look no further! Come find out what makes us Colorado's HIGHEST rated, longest-running and most trusted name in Cannabis hospitality! Regularly imitated but never duplicated, we're far from just another 420 tour company. Cannabis Tours provides guests with unique experiences and amenities, the BEST reviewed group and private tours, our unique cooking, hash making and other educational classes including our world-famous Puff, Pass and Paint! When looking for the most trusted name in the business why would you go anywhere else?

Denver, CO
Our company is called Experience Guide LLC. We are proud to partner with PotGuide.com and advertise our unique and affordably-priced services. Our business summary is as follows: Customized Experiences Include Party-Friendly Lodging, Transportation, Chef Service, Guided Limo Tours & Curated Entertainment.
---
The Spot 420 Pueblo is a dispensary in Pueblo, Colorado also serving Colorado Springs offering Grow Room Tours. Check out our amazing Colorado Marijuana Tour daily. You'll be greeted by a Spot 420 hostess and perhaps get to meet our master grower! Experience a behind the scenes cannabis tour through our 20,000 sq foot clean room environment cultivation facility. Throughout the tour, you'll learn about the marijuana plant cycle from seed to sale. Tours are 100% free with no reservations required, just stop in! Open from 10 AM - 5 PM.
If you own a marijuana tour operation that you'd like to add to our directory, please click the button below to submit your business and we'll get your listing added to our directory.